Turnitin-Moodle entegrasyonu için yapılması gerekenler ;
Turnitin-Moodle entegrasyonu için aşağıda verilen örnek Google Chrome tarayıcı üzerinden gidilmiş olup yapılan adımların hepsi bilgisayarınızdaki tüm tarayıcılarınız için geçerli olmaktadır.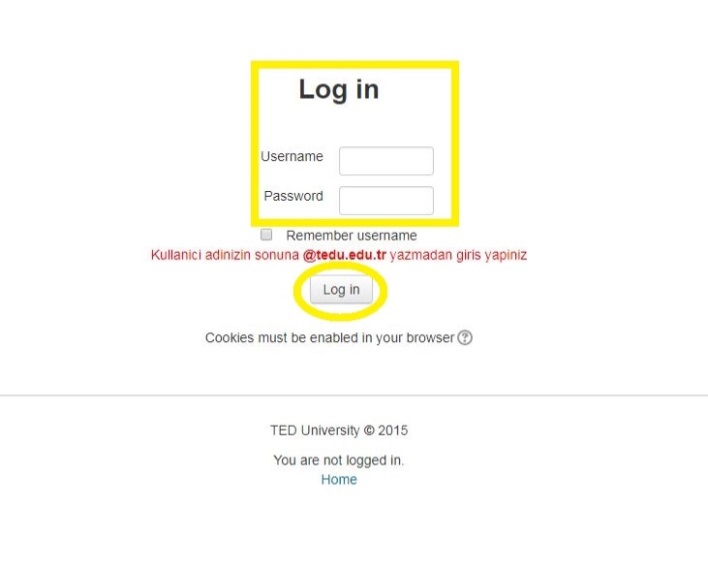 Adım 1 : moodle.tedu.edu.tr/ adresine gidilir ve hesaba giriş yapılır.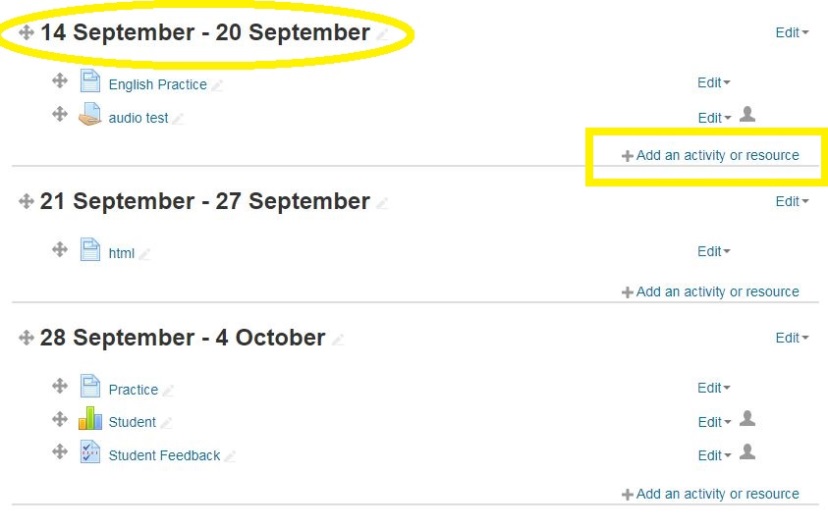 Adım 2 : Açılan ekranından öğrencinin ödev ve / veya rapor yüklemesini istediğiniz hafta da yer alan "Add an activitiy or resour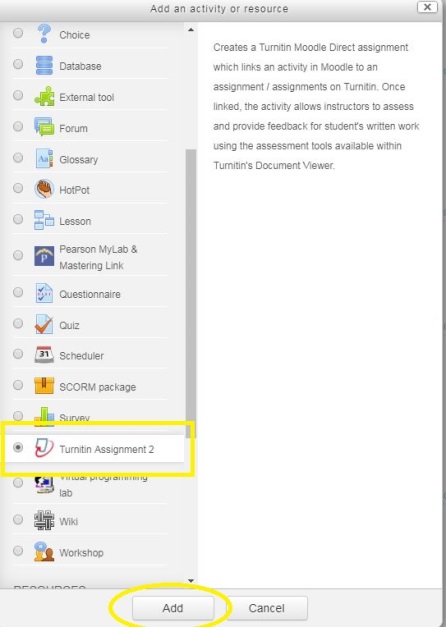 Adım 3 : Açılan ekrandan "Turnitin Assignment 2" seçilerek , "Add" butonuna tıklanır.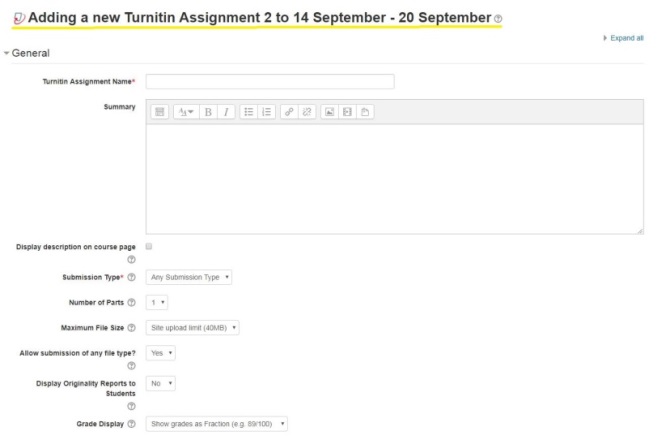 Adım 4 : "Adding a new Turnitin.. " ekranından ödev ve/veya rapor ile ilgili olarak tüm ayarlar ve kurallar özelleştirilebilir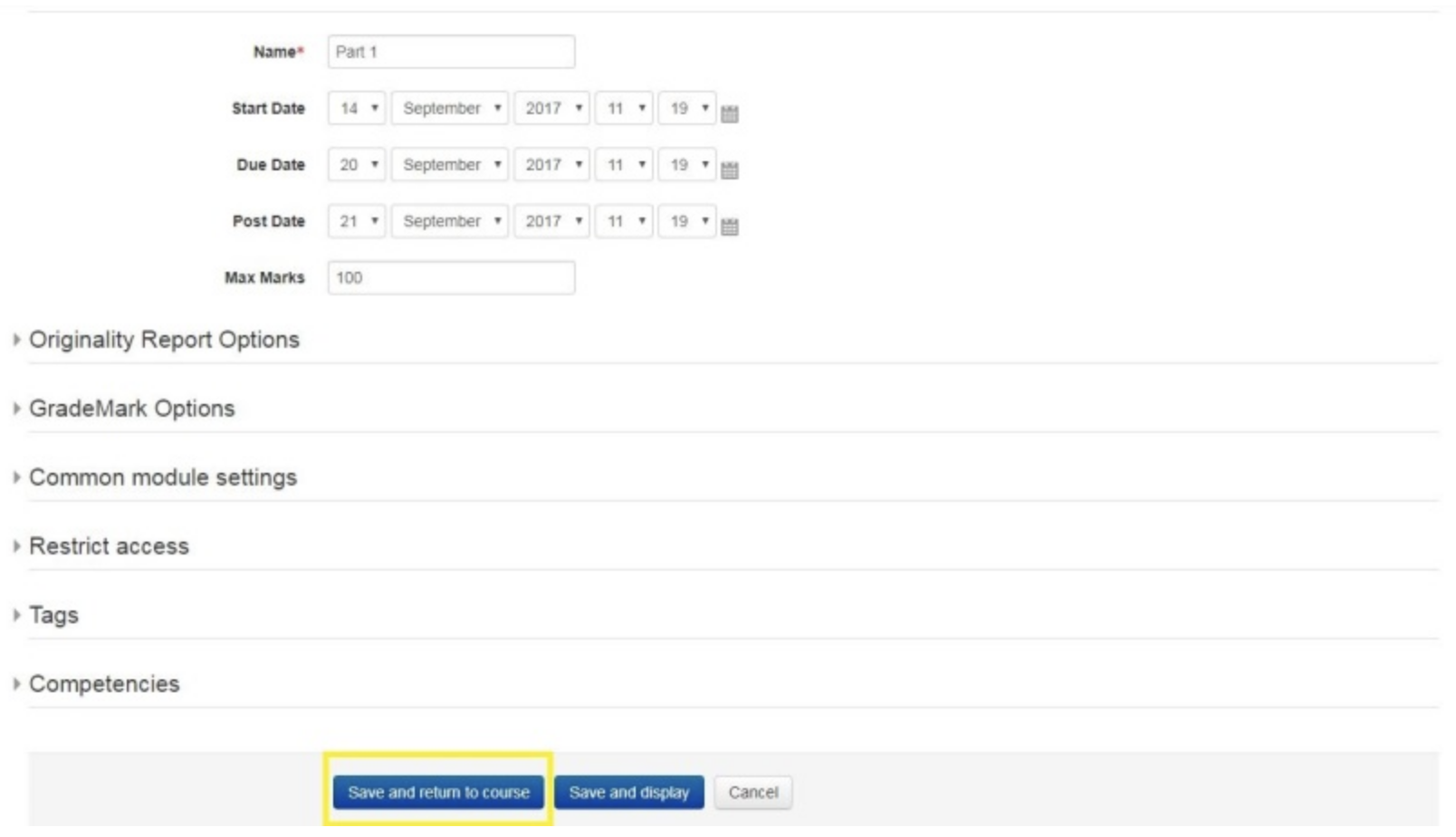 Adım 5 : Özeleştirilmiş olan ayar ve kurallar "save and return to course" butonuna tıklanarak kaydedilir.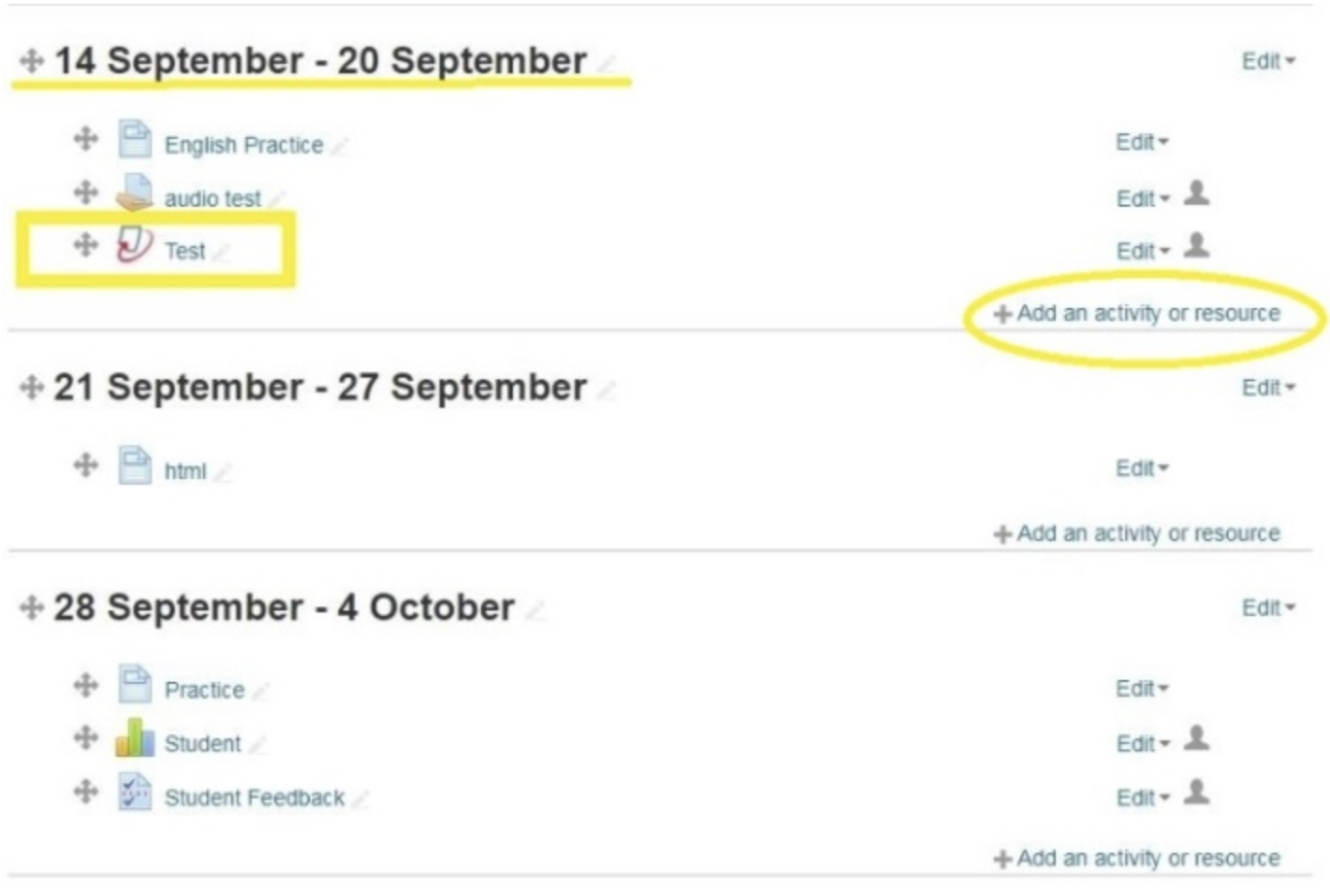 Adım 6 : Ödev ve/veya raporları belirlemiş olduğunuz haftanın altında göründüğünden lütfen emin olunuz.

Adım 7 : İlgili haftada ödev ve raporların ayrıntıları, sınıf listesi, benzerlik raporuna ulaşılabilir değişiklik yapabilirsiniz
Dipnot 1 : Moodle'daki her ders karşılığı Turnitin'de bir hesap açılmasına gerek yoktur. İnsan kaynakları tarafından akademik kadro atama bildirimi yapıldığı andan itibaren kütüphane sizin adınıza bir turnitin hesabı oluşturmaktadır. Turnitin tarafından gelen aktivasyon mailini uygulamanız yeterlidir. Saat ücretli akademik personelimizin Turnitin hesapları ile ilgili olarak kütüphaneciye danışmaları gerekmektedir. Moodle-Turnitin entegrasyonu bir master hesap üzerinden yapılmaktadır ve tüm derslerin entegrasyonu aynı hesap ile sağlamaktadır.
Dipnot  2  : Tüm sınıfların ve ödevlerin yönetimi aynı zamanda Turnitin üzerinden de yapılabilmektedir.
Dipnot 3 : Kütüphane tarafından her yıl ENG 101-102 sınıflarının tüm şubelerinde verilen "Bilgi Okuryazarlığı" eğitimlerinde öğrencilere Turnitin hakkında detaylı bilgilendirme yapılmakta olup tedu.edu.tr uzantılı mail adresleri ile hesap oluşturmaları gerektiği uyarası yapılmaktadır.